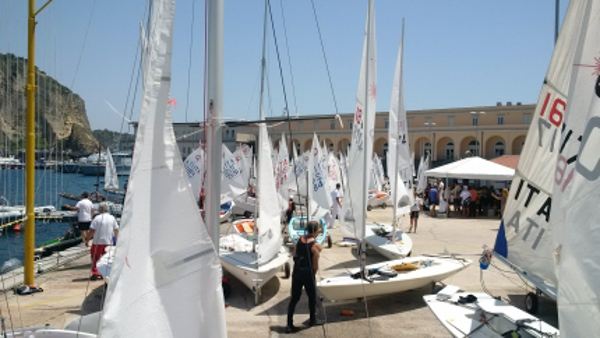 Results just off the podium for the students of the Mascalzone Latino Sailing School in the two-day Maricomlog regatta, involving several classes and organised in the Bay of Nisida at the Logistical Command Base of the Italian Navy in Naples.
It was the first edition with 120 entries representing 11 affiliated clubs in four classes: Open Bic, Optmist, Laser and 420: significant numbers for the Maricomlog Trophy last weekend.
The only females in the 420s, the Agizza twins, ended fifth (third was their best result in the first of the five races). Fourth in the Laser Radial was Claudio Napoletano (his best result was also a third place, in the final race), while in the 4.7 Salvio Pistone came fourth and Francesca Falanga seventh.
In the Optimists, Davide Esposito came up 23rd and Salvatore Falcone 31st.