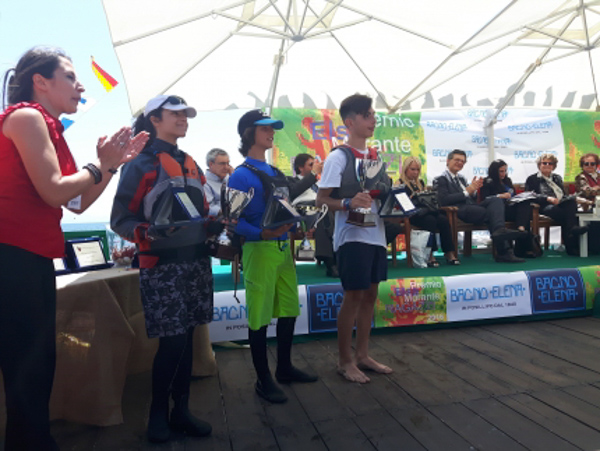 A winner of the celebration race " Elsa Morante Ragazzi Prize – Bagno Elena Trophy" was our student Salvatore Pistone, followed by Francesca Falanga, also of the Mascalzone Latino Sailing School, and by Antonio Persico of the RYCCS.
In addition, our students Francesca Falanga, Alessio Garau and Giulio La Motta, took part in the judging of the three books in the competition after carefully reading them.
Winning the literature prize in the junior category was the book "Ladro di Ombre" (thief of shadows) by an Argentinian girl, Veronica Cantero Burroni.
The 13-year-old author had 35% of the votes, while "Il braccialetto" (the bracelet) by Lia Levi had 33% and "Il nome di Dio è misericordia" (God's name is Mercy) by Andrea Tornielli with Pope Francesco had 32%. "Read a lot because if you do you can always dream. You have to observe reality because there are always stories there," said little Veronica to the audience of young students; and when she received the prestige prize added: "this prize is a dream come true, I wanted it but I didn't think I would really win it."
The Elsa Morante Prize, co-ordinated by journalist Iki Notarbartolo with communication by journalist Gilda Notarbartolo, is a registered exclusive of the Associazione Culturale Premio Elsa Morante onlus and is organised with the patronage of the Ministry of Cultural Resources and Activities.